BLACK STAR DUB COLLECTIVE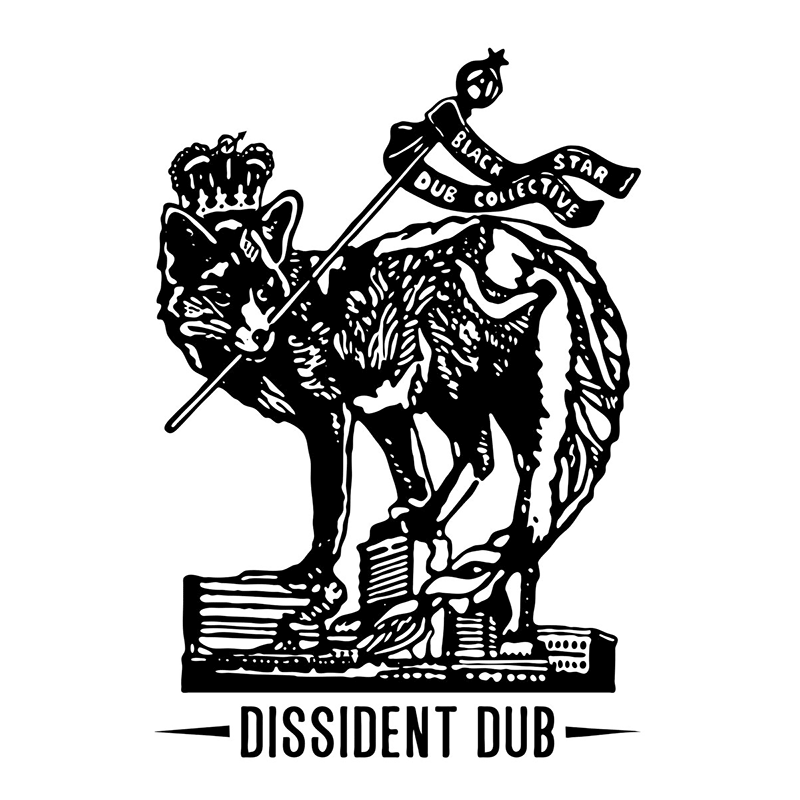 The squatted terraces of Dickenson Road and the bitter winter of 2009/2010 provided fertile ground for the formation of Black Star Dub Collective.
Influenced by bass soaked sound system culture, radical politics and the reality of the social situation of todays youth, Black Star began….
After the demise of their old stomping ground the band relocated to North Manchester's post industrial wasteland Ancoats, and the real work comenced.
After a year of writting, demoing and revolutionising their playing style Black Star Dub Collective are ready to take their socially concious reggae sounds to the ears of the underground.
BSDC is:
Mike: Vocalizing
Mozza: Sub Bass
Perkins: Guitar
Matt: Guitar + Production
Bo: Drums + Percussion
Johno: Keys, Organs, Melodica + Vocals
Gary T: Space Echo + Samples
Beanie: Keys, Harmonies, Saxophone
OL: Percussion + Drums
Jimmy Dread: Trombone
Boonie: Melodica
Carly Jan: Vocals
Marios: Live Sound
Luke BD7: Live Sound
Herbal: Blue Sheets
Kenny: Remixes
Janine: Vocals
Releases
Sorry, no albums matched your criteria.